Client's
Testimonials
Whether you are ambulatory or confined to a wheelchair we can help.
Happy Customer
12th June 2022
5.0
Just wanted to say thank you again for giving us the opportunity to buy this van! .. took my husband out in the van today .. he was so happy! He loves the freedom it has given us! And to be able to sit up front! Best thing in the world!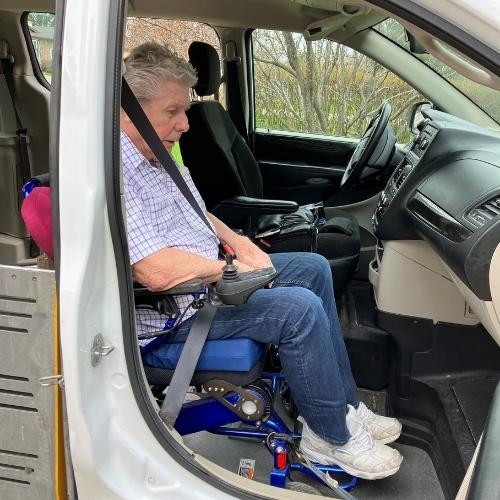 Happy Customer
20th May 2021
5.0
They were super kind to my mother, she was pleased and they even went out of their way for her little request for some french fries from Mc Donald's. Highly recommended! Will be dealing with them again for sure!
Lisa
16th Sep 2020
5.0
I wanted to reach out and thank you so much for looking after my grandmother today. I am absolutely sick that she was not dressed and treated with such disrespect by the Grace. I will be filing a formal complaint, and if it is not addressed, I will be taking it to the media. Your care and compassion for her is the only thing keeping me sane in this situation and I can't tell you how much I appreciate it. I am forever in your debt. THANK YOU for what you do. Words just can't express how I feel.
Monica Griffiths
11th Sep 2020
5.0
Best experience ever. prompt pick up. courteous loading/unloading delivered to doctor office if needed or full time escort available for extra fee. Handled my Dad from Tuxedo villa amazing. I had great doubts we could get dad back in the care home. His first words in the van were...... I"M freee! oh dear. Good thing it was a 4 hour doctor trip. First time ever I was happy with that lol. If you need a wheel chair accessible ride or even just an assisted ride go call Go Orderly. Jeff is also a wealth of home care information. I look foreward to seeing them next excursion. Tried to talk Tuxedo into us just taking Dad for a nowhere ride but nope. Then everyone will want to go cruising and so whats wrong with that?